Lithium-Ion Battery Manufacturers In India
Bry-Air | The Indian Wire | July 23, 2021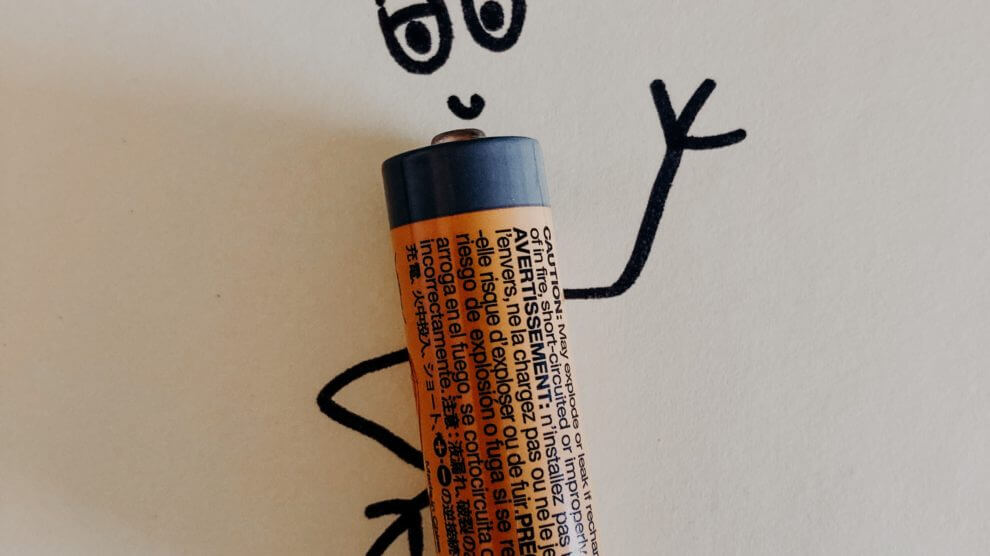 Because of dropping battery prices and new applications such as electric cars and energy storage systems, lithium-ion batteries are getting a lot of traction in the industry (ESS). Lithium is the most common material used in Li-Ion battery packs since it is more stable and safer than other minerals when it comes to charging and discharging energy. Apart from the electronics sector, lithium is used in mining, manufacturing, energy storage, and a variety of other industries.
Bry-Air functions as a vital and key catalyst to the EV revolution as the sole Indian provider of Dry Rooms, which are a necessity for producing Lithium-ion batteries, as the Make in India narrative for Lithium-ion batteries, takes flight.
In India, more investment from capable manufacturers is required. India as a market has great potential to build up and become a self-sufficient country in this area.
Here are a few companies that manufacture Lithium-Ion Batteries in India.
TDS Lithium-Ion Battery Gujarat
TDSG, India's first Lithium-ion Battery Manufacturing Plant, is being built in Gujarat by TOSHIBA Corporation, DENSO Corporation, and Suzuki Motor Corporation to produce and sell Lithium-ion batteries to Maruti Suzuki and Suzuki Motor Gujarat. Suzuki's production operation is developed with the help of TOSHIBA's cell technology and DENSO's module technology.
Suzuki (50 per cent), TOSHIBA (40 per cent), and DENSO divided the ownership interest in the Lithium-ion battery joint venture (10 per cent). All three Japanese ventures have spent a total of 180 million dollars in the lithium-ion battery production factory.
Exide Industries
Exide has long been regarded as one of India's most dependable brands, with an unmatched reputation and recall. It is a clear frontrunner in the lead-acid storage battery sector for both automotive and industrial applications due to our continual focus on innovation, wide geographic reach, strong relationships with marquee clients, and steady technological updates with global business partners.
IL is now India's leading storage battery manufacturer, offering the most comprehensive line of both traditional flooded and new VRLA batteries. In addition to supplying the home market, the firm also exports batteries that have found niches in the Southeast Asian and European markets.
Exide has nine facilities strategically placed throughout India, seven of which are dedicated to batteries and two of which produce home UPS systems. It is the only firm with many production plants around the country, all of which are equipped with cutting-edge technology. Exide has subsidiaries in the United Kingdom, Singapore, and Sri Lanka, and its exports to a growing list of international customers cover 45 nations on six continents.
Amperex Technology Ltd ( ATL)
ATL is the world's top lithium-ion battery manufacturer and inventor. They're recognised for their high-tech, high-volume proficiency in designing, manufacturing, and packaging high-quality rechargeable lithium-ion battery cells and packs all over the world.
It is a world-renowned lithium-ion battery manufacturer and innovator, as well as a high-tech company focused on providing high-quality rechargeable lithium-ion battery cells, packs, and system integration solutions, as well as advanced technologies, production capacities, and high-quality services.
It is helping the world connect better, endure longer, live easier, and soar higher by collaborating with a world-renowned branded smartphone, tablet, and laptop OEMs, drones, robotics, and power tool specialists, VR/AR pioneers, and other wearable and smart home technology trailblazers. The firm is based in Hong Kong and has operations in the Indian state of Haryana as well.
Li Energy
Li Energy built a lithium-ion battery manufacturing giga factory in India to establish a sustainable future in EV and renewable energy. It has a production capacity of 1.2 gigawatts per year (The largest li-ion battery facility in India).
The firm employs Prismatic Lithium Iron Phosphate Battery Technology, which is ideal for the Indian market since it is safe, long-lasting, low-cost, and has consistent thermal management. It is a privately held firm based in Chennai, Tamil Nadu, that was founded in 2019.
Manikaran Power Ltd
Manikaran Power Limited (MPL) is a prominent energy solutions provider with a presence across the country. From bringing the first client to Power Exchange in 2008 to being recognised as having the highest number of registered clients in 2019, The company has grown into a market leader with in-depth knowledge of local open-access markets and regulations and is best positioned to offer utilities, generators, and eligible C&I consumers the most optimal power solution from a wide range of options including Exchanges, Bilateral, Group Captive, and both conventional and renewable power. Since the introduction of Gas Exchange in 2020, the business has signed the largest number of clients, transforming itself into a true energy solutions provider.
Since its start in 2008, MPL has maintained a noteworthy position in the power trading industry. It aims to provide complete services in the power trading market to meet its clients' short-, medium-, and long-term energy needs. MPL, as a power trader, assists its clients with data-driven power market analysis to help them maximise their profits.
It not only provides electricity in the Day-Ahead Market (DAM) through Exchanges, but it also provides services to its clients in the Power Exchanges' Term Ahead Market (TAM). MPL is capable of offering a wide range of services to its clients, including power sale/purchase via short/medium term transactions, bilateral contracts, and power banking. It also specialises in trading Renewable Energy Certificates based on Power Exchanges.
Amara Raja Batteries
The Amara Raja Group, based in Tirupati, is an Indian corporation. Automotive battery manufacturing, packaged foods and drinks, electronics product manufacturing, infrastructure sector, power system production, and sheet metal fabrication and fastener fabrication are all areas where the company has a presence.
The Amara Raja Group is well known for its Amaron automobile battery brand, which is India's second most popular behind Exide Industries. The Amara Raja Group, founded by Dr Ramachandra N Galla, is one of India's fastest-growing conglomerates, with a turnover surpassing USD 1 billion and a global client base of over a billion people.
The company aims to strive to improve things for the Environment, Society, Customers, Suppliers, People, and Shareholders through their engaged employees empowered teams and collaborative leadership. A staff of 14,000+ employees working for six firms covering 14 enterprises is actively engaged in the company's development.
HBL Power
HBL NIFE Power Systems Limited (Formerly Sab Nife Power Systems) is an Indian battery and power systems manufacturer located in Hyderabad. Hyderabad Batteries Ltd (HBL), founded in 1977, and SAB Nife Power Systems Ltd, founded in 1986, merged in 1999 to form the firm.
HBL Power Systems Limited is a global leader in advanced-technology batteries (Lead Acid, Nickel Cadmium, and Special Defense), as well as DC systems for a variety of sectors. As per their LinkedIn handle, HBL is the SECOND LARGEST producer of Nickel-Cadmium batteries in the world, and the ONLY Indian firm using PLT VRLA battery technology. HBL products are known for being dependable, safe, cost-effective, long-lasting, and environmentally friendly.
The first products selected and successfully developed were Aircraft batteries – eventually leading to HBL offering the world's widest range of specialized batteries. The company moved into new businesses and markets that utilize our batteries, such as industrial electronics, defence electronics, and railway electronic signalling. In India, HBL has six production facilities and three international associate companies.
Many renowned enterprises and clientele all around the world have used and endorsed their batteries and DC UPS. They have a solid supply record with clients for their different requirements in Aviation, Defense, Oil & Gas, Process Industries, Power backup applications, Substations, Switchgear, Telecom, and so on, with a turnover of USD 240 Million.