Listening Post
Deepak Pahwa, Chairman Pahwa Group & Managing Director, Bry-Air | Business India | March 07, 2010

Lowering Cost
According to a source, Cairn India's 600 km pipeline from its processing unit in Mangala to Salyan in coastal Gujarat is likely to be ready by early April. This will reduce the company's crude transportation cost from $6-7 per barrel to $1 billion for setting up the pipeline, which will help it increase the production of oil to 30,000 barrels per day (bpd) from the present 20,000 bpd. Cairn India has plans to increase its production of crude oil from its fields in Rajasthan, which include the Mangala, Bhagyam and Aishwariya to 1. 25 lakh bpd by the end of the second quarter of the next financial year. The second and third production terminal trains will be completed around same time.
Meanwhile, Cairn India and Oil and Natural Gas Corporation (ONGC) have received environment clearance for the drilling of an exploration well later this year in the Gujarat-Saurashtra basin Block GS-OSN-2003/1, in which the two majors hold a 49:51 per cent stake respectively. This offshore block is over 12 nautical miles off the west coast and was awarded under the fifth round of NELP.
Expansion Drive
Dr Lal's Pathlabs, one of India's largest chains of pathology laboratories run by Arvind Lal, is about to embark on an aggressive acquisition and expansion drive in the next few months. Through it has a network of 50 labs and 700 collection centers, most of these are located in the northern states of Delhi, Punjab and Haryana. However, it recently acquired laboratories in Kanpur, Varanasi and Hyderabad and is planning to open 20 new labs in the next 12 months. The company is also on the prowl for acquisition is western and southern states of India and has set aside a war chest of Rs150 crore for this campaign. The company's sales revenues have grown at a CAGR of 30-35 per cent over the past three years, and the turnover for 2009-10 is expected to be about Rs175 crore. Its operation is expected to get a major boost when the construction of its new 82,000 sq ft laboratory in Rohini, New Delhi, is completed by April-May this year. The foundation for the laboratory, considered by many to be Asia's largest, was laid in mid-2018.
Truly Global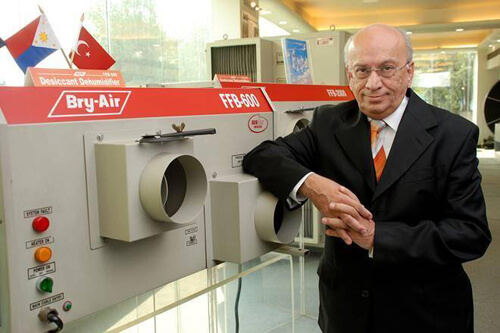 The Pahwa-owned Delhi-based Bry-Air is a privately held HVAC (heating ventilating and air-conditioning) company that is planning a strategic acquisition is Japan. The announcement could happen in the next quarter. According to sources, officials of the Japanese company will be visiting India this month to take this deal forward. The revenue of the Japanese company is close to $5-6 million. The acquisition would provide Bry-Air with global footprint, both in term of applications and technology, as well as move into new geographies. The Rs150 crore (2008-09) Bry-Air, which manufactures dehumidifiers, is the largest non-listed HVAC company in India, and is expected to end FY10 with revenues of Rs170 crore. In addition to India, it has a presence in Malaysia, China, Germany, Brazil, Korea, Thailand, Indonesia, UAE, South Africa, Australia, Philippines, Turkey and the US. It has more than 500 employees and its key clients include Pepsico, Glaxo, Coca-Cola, Dabur, Nestle, Wockhardt, Perfetti and Ranbaxy. Bry-Air has appointed grant Thornton as the financial advisor, to assist in the deal.
Beyond Renewable
The Hong Kong based CLP group, through its Indian arm CLP Power India, plans to invest $800 million to take its power generation capacity from renewable (wind) resources to 450 MW by the end of this calendar year. Out of the total target, 346 MW is under construction, while 104 MW is operational. The company has also identified locations for building the remaining capacity in Gujarat, Maharashtra, Karnataka and Tamil Nadu. The projects will be funded through a debt and equity ratio of 70:30, for which it is negotiating with banks and financial institutions for loans. Apart from the company's renewable energy portfolio, it is also developing a 2x 660 MW thermal power project at Jhajjar in Haryana with an investment of Rs6,000 crore, a project it won through international competitive bidding in July 2008. The first unit of this project would be commissioned by the end of next year (2011).
Drop Plans
The Delhi-based real estate giant Unitech, has an aggressive target of launching 30 million sq. ft. and selling 20 million sq. ft. in FY10. According to analyst, the progress on the new launches has been commendable; with nearly 21 million sq. ft. launched and around close to 15 million sq. ft. sold so far. But the company appears to be facing some rough weather in terms of raising money. According to a source, sensing that there could be a low appetite for investment in the real estate sector, Unitech has approached for FIPB and withdraw its proposal to raise $300 million through the overseas route by issuing GDRS, QIPS or FCCBS.