A Strong and resilient economy will automatically make India a super power
By Deepak Pahwa – Group Chairman, Pahwa Group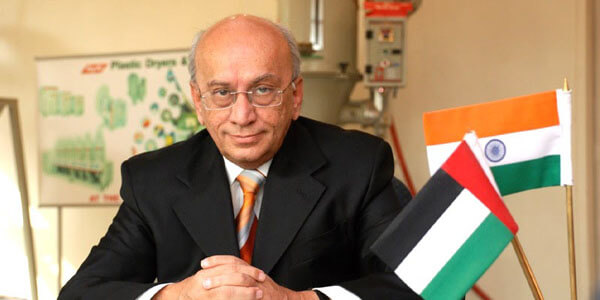 Has India lost the momentum for reaching her goal of becoming a super power in this millennium? With a holistic turnaround required to reverse India's fortunes, what according to you will be a credible roadmap for India to realize her goals?
Well, I feel India should focus on growth so that every Indian benefits. There is no point being a Super Power if the average Indian does not benefit. A strong and resilient economy will automatically make it a super power.
With the economy slowing what has been the Impact on your industry and outline your company's journey of staying resilient through change?
Fortunately, there has not been too much of an impact, though projects/orders take a little additional time to close.
Our philosophy has always been to provide the product as a solution to problem. We focus on developing latent markets, either new application niches, and expand our geographical reach.
I believe innovation, in ideas as well as technologies is the key. Another focus is honing of all our resources, including human resources for better productivity
Give us a brief on your product range and quality control measures adopted by your company. Is this slowdown in anyway affecting your plans of any new product launch?
The core manufacturing strengths of the member companies of the Pahwa Group is 'Air engineering' and 'Environmental Control Technologies'.
The two flagship companies in the group are "Bry-Air (Asia)" and "DRI" (Desiccant Rotors International).
Bry-Air is a global solution provider for complete environmental control with a specialization in humidity control, drying, storage, preservation, gas phase filtration and resin drying, conveying and blending supported by state of the art facilities, worldwide operations and customers in almost every industry.
DRI is a global provider of components, products and systems for energy recovery, IAQ, ventilation, humidity control, evaporative cooling and humidification and is active participant in Green Building movement worldwide.
Apart from these, "Delair" another group company is a leader in Compressed Air Management. We also provide short term humidity control solutions through rental of Dehumidifiers through another group company "Technical Drying Services" (TDS).
How are the climate changes affecting Indian Industry and India's economy?
The potential for Environment friendly green technologies which promote sustainability are increasing.
So there is huge opportunity as well as scope for saving our environment.